OLEO World
Calcium Soaps based on Olive or Rapeseed Oil

02.02.2022
Calcium soaps based on olive or rapeseed oil – is this something new?
Heiko Knop: No. We have been able to produce olive-based calcium soaps for years. The product is great - but was not interesting for many customers until now because calcium soaps based on palm oil are simply cheaper. This is changing now: Stricter production standards and certifications make more and more animal feed producers switch to raw materials from the EU. And that's where olive and rapeseed-based calcium soaps come into play.
Constantin Laabs: We can clearly see how requests for EU products are increasing. And we are happy to find suitable solutions for this with our customers!
Are olive and rapeseed qualities the only ways to make calcium soap use more sustainable?
Heiko Knop: No. If you want to continue using palm oil, we will be happy to supply you with a product certified to the RSPO/MB standard. Again, just get in touch with us!
CREMER OleoServ is the largest manufacturer of calcium soaps in Germany. What advantages do customers have from regional production?
Constantin Laabs: We deliver high quality standards and a simple supply chain: short lead times, fast transport, short storage times... This simply allows us to be more flexible than some large Asian suppliers. And what applies to transportation also applies to contracting or payment processing. We are both there for you personally and always try to adapt to your individual requirements.
Heiko Knop: A good example is our packaging. We offer a large selection and can also respond very individually to special requests: 20 or 25 kg bags, big bags of 600, 800 or even of 650 kg - we can do it all. We can accommodate a maximum total weight per pallet. And we are also very happy to fill under private label.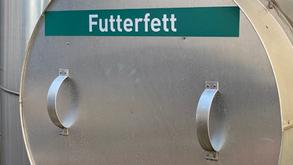 With its plant near Hamburg, CREMER OLEO is the largest producer of calcium soaps in Germany. Calcium soaps are used as a so-called bypass fat in dairy cattle feeding: they improve the milk yield of ruminants as well as the fat and protein content of the milk.
Can you also accommodate customer wishes in the product itself, for example through individual blendings?
Heiko Knop: Yes, we regularly customize our calcium soaps for customers, for example by adding methionine. Or glycerine: A small amount of glycerine can change the smell and taste of the calcium soap. Farmers take advantage of this, for example, when changing feed.