CREMER Tech for Technical Applications
CREMER OLEO offers a wide range of plant-based oleochemical derivatives for technical applications. Short- and medium-chain fatty acids, for example, are an essential ingredient for lubricants. Stearic acids are a popular fuel for candles and are also used as release agents in the plastics industry.

Glycerin serves as an antifreeze and, like fatty acids, is also used in the production of resins, varnishes and paints. An important building block for the production of surfactants are fatty alcohols, which are available in different variants at CREMER Oleo. Other products such as different methyl esters, fatty acid esters, monopropylene glycol (MPG) and various vegetable oils round off the CREMER Tech portfolio.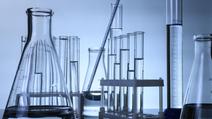 Bioethanol
Bioethanol is used for the production of antifreeze agents and liquids for windshield wiper systems. As CREMER OLEO is listed on ECHA's Article 95 list, our bioethanol can also be used as a biocide for disinfectants, for example. Furthermore, ethanol is widely used in the production of paints, inks, varnishes and alkyd resins, as a heat transfer medium, in aerosols and also in the off-shore industry..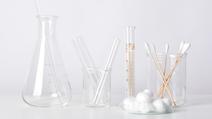 MCT Oil
MCT oils are used in a variety of applications. Manufacturers of food packaging often use them as lubricants. MCT oils are also suitable for conventional lubricants. CREMER OLEO offers three different MCT oils made from renewable raw materials.

Portfolio, qualities and contact persons for MCT oil
Questions about CREMER Tech?
Contact persons for individual products can be found on the respective product pages. For all other questions, Michael Gretscher will be happy to help you.