Shea Butter
Ivory shea butter is an extract from the nuts of the African shea tree. It contains a lot of fatty acid, in combination with vitamins A and E. Thanks to this composition, shea butter has the ability to nourish, moisturize, protect and regenerate the skin. In the cosmetics industry shea butter is often used for creams and lotions.
We buy shea butter in different qualities, conventional and organic. Feel free to contact us!
Portfolio of Shea Butter from CREMER OLEO:
CremerVERO Shea Butter RSB 35
CremerVERO Shea Butter RSB 35 Organic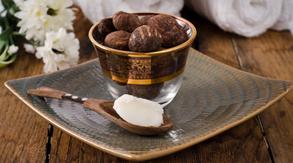 CREMER OLEO shea butter comes mainly from Ghana, Nigeria and Mali.
Buckets (25 kg)
Cartons (25 kg)
Drums (Barrels)
IBC Containers
Allergen free, Non GMO, Non Palm, Vegan
Emollient: Cremerlin
Cremerlin®PURA is a purely vegetable cream base made from a blend of natural triglycerides. Due to its high degree of occlusivity and the associated low transepidermal moisture loss (TEWL) Cremerlin®PURA has properties similar to petrolatum. This makes it ideally suited for use in rich creams where conventional petrolatum was previously used. The light emulsion leaves the skin feeling rich without being sticky.
Cremerlin®PURA is based on 100% renewable vegetable raw materials and is manufactured in Germany using a patented process. It is odorless, allergen-free and biodegradable.
A low iodine and acid value provide high oxidative stability, allowing it to be easily used for 36 months or longer in a variety of cosmetic formulations.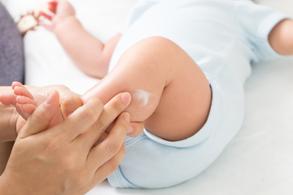 Cremerlin®PURA is food compliant and therefore also very suitable for use in care products for mother and child.
Portfolio of Emollients/Cremerlin
Cremerlin®PURA | CAS-Nr. 68956-68-3
Cremerlin®PURA RSPO MB | CAS-Nr. 68956-68-3
INCI: Caprylic/Capric Triglyceride (and) Hydrogenated Rapeseed Oil
Allergen free, Non GMO, Food compliant, REACH registered, Natrue conform, COSMOS non-organic approved, Vegan, China compliant
CREMER OLEO has been a member of the RSPO for many years. Our supply chain is RSPO SCC certified. License number: RSPO-1106112

Your Contact Person for Shea Butter and Emollients