Shea Butter
Ivory shea butter is an extract from the nuts of the African shea tree. It contains a lot of fatty acid, in combination with vitamins A and E. Thanks to this composition, shea butter has the ability to nourish, moisturize, protect and regenerate the skin. In the cosmetics industry shea butter is often used for creams and lotions.
We buy shea butter in different qualities, conventional and organic. Feel free to contact us!
Portfolio of Shea Butter from CREMER OLEO:
CremerVERO Shea Butter RSB 35
CremerVERO Shea Butter RSB 35 Organic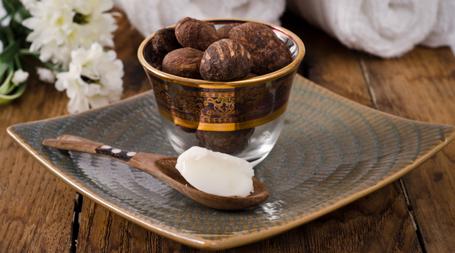 CREMER OLEO shea butter comes mainly from Ghana, Nigeria and Mali.
Buckets (25 kg)
Cartons (25 kg)
Drums (Barrels)
IBC Containers
Cremerlin®PURA
To meet the growing demand for products free of mineral oil, CREMER Care offers a patented solution based on purely vegetable triglycerides. As a multifunctional cream base, Cremerlin®PURA has properties similar to those of petrolatum and is already successfully used in numerous formulations for a variety of applications. 
Portfolio of Emollients von CREMER OLEO:
Cremerlin® PURA | CAS-Nr. 68956-68-3
Cremerlin® PURA RSPO MB | CAS-Nr. 68956-68-3
INCI: Caprylic/Capric Triglyceride (and) Hydrogenated Rapeseed Oil
RSPO MB
Halal
HACCP
ISO 9001
Your Contact Person for Shea Butter and Emollients