Fatty Acid Esters
Esters are formed when an alcohol reacts with an acid. This process is called "esterification". The name was coined in 1850 by the chemist Leopold Gmelin, as a short form of "acetic ether", the historical name for ethyl acetate.
CREMER OLEO esters are fatty acid esters produced mainly from renewable raw materials. They are composed of an alcohol (e.g. glycerol) and one or more fatty acids. As industrial active ingredients, they are used in a wide variety of applications, for example in the production of cosmetics, body care or hair care products.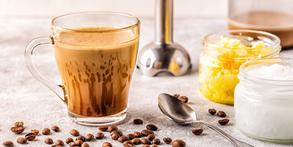 The fatty acid ester MCT Oil is a food and is used, for example, as part of a ketogenic diet and for Bulletproof Coffee. There are many other applications in the food, pharmaceutical and cosmetics industries, for example as an emulsifier, coating agent or lubricant. Producers of CBD oils use it as a solvent. Food packaging manufacturers use MCT oil as a lubricant.
Portfolio of Fatty Acid Esters from CREMER OLEO:
Fatty Acid Esters: CremerCOOR
CREMER OLEO carries fatty acid esters under the trade name CremerCOOR®. They are mainly used as emulsifiers in cosmetics.

CremerCOOR ALB C12-15 is used in the production of sunscreen.

In addition, we have esters in our range that are used as lubricants and solvents or plasticizers in technical applications, such as in the production of lubricants, paints, coatings and adhesives.
CremerCOOR® ALB C12-15
C12-15 Alkyl Benzoate | CAS-Nr. 68411-27-8
CremerCOOR® EHL
2-Ethylhexyl Laurate | CAS-Nr. 20292-08-4
CremerCOOR® EHO
2-Ethylhexyl Oleate | CAS-Nr. 26339-02-0
CremerCOOR® EHP
2-Ethylhexyl Palmitate | CAS-Nr. 29806-73-3
CremerCOOR® EHS
2-Ethylhexyl Stearate | CAS-Nr. 91031-48-0
CremerCOOR® IPM
Isopropyl Myristate | CAS-Nr. 110-27-0
CremerCOOR® IPP
Isopropyl Palmitate | CAS-Nr. 142-91-6
CremerCOOR® MPG, E1520
1,2-Propylene Glycol | CAS-Nr. 57-55-6
CremerCOOR® Triacetin
Glycerol Triacetate | CAS-Nr. 102-76-1
Methyl Esters: CremerME
CREMER Oleo offers selected methyl esters used in technical applications such as lubricants, paints and coatings or adhesives.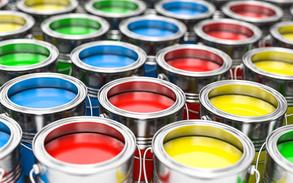 CremerME® C8-10
Fatty acids, C8-10, methyl ester | CAS-Nr.85566-26-3
CremerME® C8-18
Fatty acids, coco, methyl ester | CAS-Nr. 61788-59-8
CremerME® PME
Fatty acids, C16-18 and C18-unsaturated, palm methyl ester | CAS-Nr. 67762-38-3
CremerME® RME
Fatty acids, C16-18 and C18-unsaturated, rapeseed methyl ester | CAS-Nr. 67762-38-3
CremerME® RME – light Color
Fatty acids, C16-18 and C18-unsaturated, rapeseed methyl ester | CAS-Nr. 67762-38-3
CremerME® S1885
Fatty acids, soya, methyl ester | CAS-Nr. 67762-38-3 / 68919-53-9
CREMER OLEO Standards:
Varieties:
Allergen free, Non GMO, Non Palm, Foodgrade, REACH registered, Natrue conform, COSMOS non-organic approved, Vegan, China compliant, 100% Coconut
Loose / bulk in tank truck
Kosher
Kosher Passover
Halal
For further information on the products, packaging or qualities not listed please feel free to contact our contact person.
Contact Person for Esters