Precious Oils for high quality Natural Cosmetics
For centuries, people in many regions of the world have been making use of the valuable properties of plant oils. Especially in cosmetics and medicine, there are many traditional, often legendary applications. But more and more, the properties and special effects of the valuable oils are also becoming the focus of modern natural cosmetics.
The specialists at CREMER OLEO are constantly on the lookout for plant-based raw materials for cosmetics and foods all over the world. They often have long-standing, trusting business relationships with local producers. So feel free to contact us if you are looking for special raw materials!
Our Portfolio of Exclusive Cosmetic Oils
We buy our organic oils for you from all over the world. Our exclusive Barbary fig oil originates in Mexico. It is considered one of the most valuable oils in the world. Read our blog article to find out why. CREMER OLEO's Ecocert COSMOS certification ensures the organic supply chain.
CremerVERO Argan Oil
CremerVERO Baobab Oil Organic
CremerVERO Barbary Fig Oil Organic
CremerVERO Jojoba Oil Organic
Allergen free, Non GMO, Non Palm, Vegan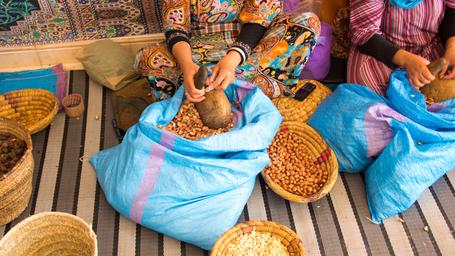 Our high-quality oils, such as the argan oil, are often produced by hand.
Your Contact for Exclusive Cosmetic Oils