Lose weight faster, improve memory, have longer power during sports: MCT oil is said to have a versatile effect. More and more food and cosmetics manufacturers are relying on it. What is behind the oil with the three letters?
MCT is the abbreviation for "medium-chain-triglyceride". For the MCT oil from CREMER OLEO, this means: a compound between two fractionated fatty acids (caprylic and capric acid, C8 and C10) and refined glycerine. Chemically, MCT oil thus belongs to the group of fatty acid esters.

MCT oil is produced in varying proportions from coconut or palm kernel oil. It belongs to the group of saturated fatty acids, is colorless and odorless, and has a neutral taste. That is why it is often called neutral oil. MCT oil has a low viscosity, is heat stable and is even considered a food.
Request your individual offer: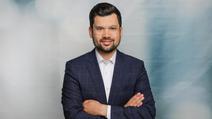 Andreas Pesnjak
Phone: +49 (0) 40 / 3 20 11 - 355
E-Mail
Why is MCT oil so popular?

MCT oil is said to quickly supply the body with energy. We benefit from this during sports, for example. Because the oil is transported directly from the stomach to the liver, it cannot be stored as body fat. In addition, MCT oil, taken in small quantities, is said to have a positive effect on the immune system and improve mental performance.

What role can MCT oil play in a ketogenic diet?

A ketogenic diet is a form of low carb diet: the change to a diet very low in carbohydrates but high in fats. It results in a change in fat burning and energy metabolism in the body. MCT oil can help to provide the required amount of fat in the daily diet.

For coffee lovers: Bulletproof Coffee

Lovers of the trendy drink Bulletproof Coffee also rely on the energy-supplying and satiating properties of MCT oil. It is prepared by adding a small amount of butter or ghee and MCT oil to filter coffee. Bulletproof Coffee is drunk mainly in the morning to start the day with a lot of energy.

Is MCT oil organic?

Not in principle, because being organic depends on raw materials, processing and transport of the oil. At CREMER OLEO, we offer MCT oil in various qualities, including organic quality. In addition, our portfolio includes a palm-free variant as well as an oil produced and certified according to the RSPO standards for sustainable palm cultivation.

Numerous other applications

There are many other applications for MCT oil in the food, pharmaceutical and cosmetics industries, for example as an emulsifier, coating agent or lubricant. Producers of CBD oils also use it as a solvent. Manufacturers of food packaging use MCT oil as a lubricant.
See the areas of application of CREMER OLEO products
The MCT Portfolio of CREMER OLEO:
All fatty acid esters from CREMER OLEO are mainly produced from renewable raw materials.

Under the trade name CremerCOOR® we offer MCT oil in three different compositions: C8 as well as C8-C10 in the blends 60-40 and 70-30.
CremerCOOR® MCT C8
Caprylic Triglyceride | CAS No. 538-23-8
CremerCOOR® MCT 60-40
Caprylic / Capric Triglyceride | CAS No. 65381-09-1
CremerCOOR® MCT 70-30
Caprylic / Capric Triglyceride | CAS No. 65381-09-1
CREMER OLEO Standards:
Varieties:
Allergen free, Non GMO, Non Palm, Foodgrade, REACH registered, Natrue conform, COSMOS non-organic approved, Vegan, China compliant, 100% Coconut
Loose / Bulk in tank trucks
IBC Containers
Kosher
Kosher Passover
Halal
Your contact person for MCT Oil