CremerAL (Ginol)
Fatty alcohols from CREMER OLEO are exclusively of natural origin and are produced from 100% vegetable oils. The CremerAL (Ginol) range includes the long-chain fatty alcohols C16, C18, their blends C16/18, as well as C18/22 and C22/70.
Their chemical properties make CremerAL (Ginol) fatty alcohols ideal for use in cosmetics and body care. They are used as ingredients for shower gels, shampoos, creams and lotions.
CremerAL (Ginol) fatty alcohols are also found in the manufacture of pharmaceutical products.
In the industrial sector, our fatty alcohols are used, for example, in the paper industry. They are also frequently a component of lubricants and are used as an additive in petroleum production.
The Fatty Alcohols Portfolio of CREMER OLEO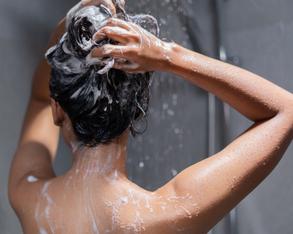 CremerAL (Ginol) 16/18, 30/70, 50/50, 70/30, 60/40
Cetearyl Alcohol | CAS-Nr. 67762-27-0
CremerAL (Ginol) 18/95, 18/98
Stearyl Alcohol | CAS-Nr. 112-92-5
CremerAL (Ginol) 16/95, 16/98
Cetyl Alcohol | CAS-Nr. 36653-82-4
CremerAL (Ginol) 18/22
Behenyl Alcohol | CAS-Nr. 661-19-8
CremerAL (Ginol) 22/70
Behenyl Alcohol | CAS-Nr. 661-19-8
Further qualities on request
Specification of our Fatty Alcohols
Your Contact for Fatty Alcohols