One of the Leading Chinese OEM/ODM Manufacturers
Jiangsu Meiaisi Corp. Ltd. is a specialist in hair coloring and hair dye products known beyond the country's borders. Founded in 1997, our factory is located in Wujiang District, Suzhou, and has been part of CREMER OLEO since 2022.
In addition to hair dye products, we manufacture a variety of hair care, body care and laundry care products. As one of China's leading OEM and ODM manufacturers in the cosmetics industry, we have more than 250 employees and serve both large multinational corporations and new emerging domestic brands.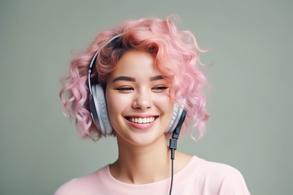 OEM and ODM
For companies looking to outsource services and contract manufacturing, Jiangsu Meiaisi offers Original Equipment Manufacturing (OEM) at the highest level. In the field of Original Design Manufacturing (ODM), we are able to fully develop products for customers, including full consulting, formulation development, packaging research, sample creation, etc., always in close coordination with your R&D department. Following this, we will be happy to take over the production and filling of your new product for you.
Numerous patents and licenses in the hair dye market
We hold numerous national patents and licenses for the manufacture of hair dye and tinting products, which entitle us to produce a comprehensive portfolio. Thanks to them, we have been able to gain extensive experience in acquiring licenses in recent years, which benefits our customers.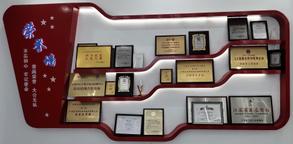 Wall of Fame: Jiangsu Meiaisi is very successful across national borders.
Global standards for environment, health and safety (EHS)
In 2022, a majority stake of Jiangsu Meiaisi was acquired by CREMER OLEO. Since the takeover, we have been gradually adapting structures and processes to the standards of the international CREMER companies in the spirit of Operational Excellence. The focus is on the environment, health and safety, in line with the global EHS standards.
We will gladly take over the development and production of your new products for you. All necessary services we hold ready for you from one source!

Lab Services
Quality control of raw materials, packaging materials and finished products
Process control:

Compendia testing
Analytical method validation
Colorimeter, Viscosity, Density, Melt Point, PH, Activity Water, COD, TN, TP
Pantone color
Odor testing

Micro lab
Research and Development
Development of formulations for hair, skin care and detergent products
42 patents on hand
100+ hair dyeing product special licenses
Dedicated R&D team with 20+ years of product development experience
Cooperation with Anhui university and other international institutions

Filling
30+ assembly lines
Liquid filling in

Bottles (5 - 3000 gr)
Jars (10 - 1000 gr)
Pouches (50 - 2000 gr)
Sachets (1.5 - 25 gr)
Tubes (20 - 260 gr)

Cleanroom workshops for cosmetics
Total filling capacity: ca. 200 million pcs. p.a.
Liquid Blending
36+ tanks, from 10 ltr. to 5 tons capacity
Cleanroom workshops for cosmetics
Total production capacity: ca. 200 million pcs p.a.
Packing
Labelling
Case packing
Co-packing
Warehouse Space
Certifications
CGMP Cosmetics, ISO 22716
Quality Management System, ISO 9001
Environmental Management System, ISO 14001
Social Accountability, SA 8000 (Intertek)
Global Sustainability (SGS)
JIANGSU MEIAISI CORP. LTD.
Biologic Industry Garden
Foho High and New Tech Development Zone
Suzhou/Wujiang District 215214
Jiangsu Province/China
Phone: (+86) 512 6324 9000
E-Mail: Gavin(at)cremer.com.cn