Raw Materials for Compound and Mineral Feeds from CREMER OLEO
Feed fats and feed oils are an important component of modern compound feed for farm animals: They provide the animals with energy and support farmers in achieving various nutritional goals, such as optimal growth. The quality of the fats and oils in the animal feed also has a direct influence on the subsequent fat quality in the meat.

CREMER OLEO supplies vegetable feed fats as individual and supplementary feedstuffs for the optimum supply of livestock. Our feed fat blends are composed of various vegetable oils, fatty acids and their distillates.

Under our brand CREMER Feed we have been supplying manufacturers of compound and mineral feeds for many years. Our customer base is broadly diversified, ranging from the largest German compound feed producer to many medium-sized manufacturers and local agricultural traders. The composition of our feed fats is adapted to the respective season to ensure smooth production even at low temperatures. In addition to standardized feed fat blends, we also offer individual solutions according to customer requirements.

For all CREMER OLEO feed fats and oils we always use pure vegetable raw material components, which we purchase directly from CREMER branches all over the world. This enables us to carefully analyze our raw materials already in the country of origin and to comprehensively trace their origin at any time.
Calcium Soaps
Bypass fats from CREMER OLEO are an inexpensive and effective way to secure the energy supply of ruminants in the long term. They provide a highly digestible source of energy and increase milk yield as well as the fat and protein content of the milk.
We produce our best-selling bypass fat ourselves: CREMER OleoServ in Uetersen near Hamburg is Germany's largest producer of calcium soaps.
Calcium soap with raw materials from the EU?
Read an interview of our product managers about calcium soap based on olive or rapeseed oil.

Other Bypass fats / Rumen Stable Fats
In addition to calcium soap, we offer a wide range of bypass fats and can thus cover a C16 grade from 50% to 99.5%.
Bypass or rumen-stable fats are a perfect source of energy in high-end dairy cattle feeding. Fat has the highest energy density of all feeds. With a constant protein content, bypass fats increase milk yield and milk fat content and thus the lifetime performance of the animals. In beef cattle, meat quality also increases. Bypass fats reduce the risk of ketosis, lower body weight loss and increase fertility.
In standard CREMER OLEO bypass fats are palm-based. We are happy to supply palm-free alternatives on request. You will find your contact persons at the bottom of this page.
Hydrogenated palm oil
Hydrogenated palm stearin
Fractionated palm stearin
Fractionated palm fatty acid
Mixed Fats C18:2 (Linoleic Acid 10%-30%)
Mixed fats C18:2 or linoleic acids support the immune system of animals. They help to establish a positive energy balance faster and do not influence protein synthesis.
We offer five standard blends for laying hens, fattening poultry, turkey fattening, pig fattening or cattle farming. Depending on your needs, we are also happy to supply customized compositions or palm-free variants. Just contact us!

Stabilization: Propygallate / BHT
Medium-chain Fatty Acids for Antibiotic Reduction
The use of medium-chain fatty acids (MCFA) in animal feed has proven to stabilize health and performance.

Fatty acids stabilize the intestinal flora and strengthen the intestinal barrier. They influence animal physiology in a positive way and have a strong antibacterial effect. Thus, animals are more resistant to infections and diseases, have a more dynamic immune system and require less antibiotics.

Download Product Specification:
CREMER Coor 60/40 GMP+
On the topic of "Antibiotic reduction in pet food", we have compiled a flyer you can download here:
Other Fatty Acids / Single Fatty Acids
In addition to MCFA, we also have individual fatty acids on offer. We will be happy to advise you!
Palm fatty acid (PFAD)
Olive fatty acid
Vegetable mixed fatty acid
Sunflower fatty acid
Rapeseed fatty acid
Oyster Shells
Oyster shells as a single feed for laying hens and fattening poultry improve the calcium supply of the animals. The calcium from the oyster shells is released only slowly and thus provides the animals with the valuable mineral around the clock. This improves feed conversion and ensures stronger bones and egg shells. Oyster shells are guaranteed salmonella free.

We offer an oystergrit mix with 37% calcium in three different grain sizes. Depending on the age of the animal, they should make up 1 to 3% of a feed ration.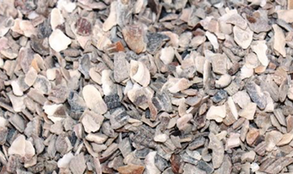 Monopropylene Glycol / Glycerine Blend
Metabolism booster for dairy cows
Increased milk yield
High acceptance
Ketosis prophylaxis
For information about the products, please contact us at any time!
Fatty Acids
Fatty acids in animal feed stimulate fat and milk production. The best known and most important fatty acid in the field is palmitic acid, which is used as a support for milk production / milk enhancer.
Short-chain Fatty Acids

CremerAC C8/99
CremerAC C10/99
CremerAC C8/C10

Lauric Acid
Palmitic Acid

CremerAC C16/99
CremerAC C16/85
Glycerine
Glycerine has been increasingly used as a feedstuff for several years, both as a feed additive and as a straight feed.

Glycerine is an energy supplier. The colorless raffinate glycerine also has a positive effect on feed intake due to its sweetness. Glycerine mixes well with other feedstuffs. It is used as a binding and humectant agent and as a carrier, e.g. for vitamins and minerals.
Vegetable crude glycerine
Vegetable raffinate glycerine
All grades on request with GMP+ certification / Feed Grade
Support, Quality and Delivery
We are your partner for all questions concerning the use of feed fats and oils. We have animal feed specialists in our network who will be happy to help you with any nutritional questions you may have. Feel free to contact us if you need information or support. We will find the right contact person for you at short notice.
If you are looking for a new or individual fat mixture, we will give you comprehensive advice on the composition and effect of your planned product.
And we are also happy to support you in any question of quality. Our products basically comply with the GMP+/QS standard and are almost exclusively NON GMO. We can offer palm-based products according to the RSPO standard.
We deliver in all common packaging forms (tanker, IBC container, drums, 25 kg bags, big bags...) Again, if you have special requests, we will be happy to find an individual solution for you.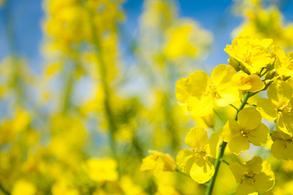 Are you looking for certified organic raw materials for your feed? Contact us directly! We are currently expanding our range in this segment.
Production of Feed Fats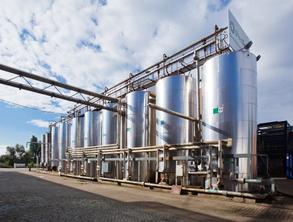 We produce part of our feed fat mixtures ourselves: at CREMER OleoServ, our plant near Hamburg. This allows us to respond flexibly to your recipes and filling requests.
We are happy to support your product development with short-term tests. If, for example, you would like to replace palm oil in your formulations or are looking for other alternative raw materials, we can make this possible without any complications.
Just contact us, we look forward to new challenges!
Contact