CremerSAP - Bases for better Soaps and Syndets
The CremerSAP range includes a wide selection of soap and syndet bases, most of which we supply in the form of easy-to-process pellets ("soap noodles"). Together with various additives for even more care, foam, fragrance or color, they serve as the basis for your individual face, skin or hair care products.
CremerSAP soap base consists mainly of vegetable oils and is obtained by the traditional batch process or by continuous saponification. Our portfolio offers numerous palm-free and RSPO-certified alternatives, as well as different qualities based on organic certified oils.
CremerSAP syndet bases are ideal bases for solid cleansing, shower and hair care products. Syndet bars require virtually no water and are only foamed when used. This makes them particularly high-yielding and means they require significantly less packaging than liquid care products. Depending on the requirements of the finished product, they can be supplemented with a variety of active ingredients or additives, for example for even more care, foam, fragrance or color. With a ph value between 5 and 7, they are particularly skin-friendly and very economical. All Syndet bases are vegan and manufactured without animal testing. They are also SLES, phenoxyethanol and silicone free.
Soap noodles or soap flakes?
Name your raw materials as you like. For us at CREMER Oleo it makes no difference, we use the terms "soap noodles" and "soap flakes" synonymously.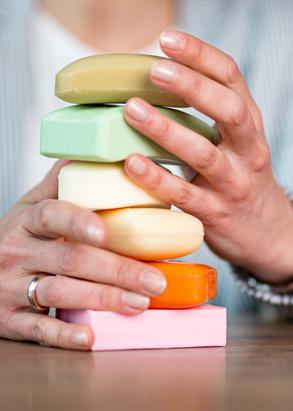 Syndets, solid care products for face, body and hair, can look like soap, but are manufactured differently.
CremerSAP Syndet Portfolio
Syndet Noodles from CREMER OLEO are compatible with a wide range of active ingredients and suitable for solid hair, body and face products.
CremerSAP BS 923 | sulfate free
Based on surfactants Sodium Cocoyl Isethionate, Disodium Lauryl Sulfosuccinate
CremerSAP BS 924 | COSMOS Natural/Natrue conform
CremerSAP BS 925 | palm free
CremerSAP BS 920 | combo base
CremerSAP Soap Portfolio
CremerSAP BV 601 | 80/20 palm-/palm kernel oil
CremerSAP BV 722 RSPO SG | 85/15 RSPO SG palm oil/coconut oil
CremerSAP BV 423 | 70/30 olive-/coconut oil (white)
CremerSAP BV 423 Natural | 70/30 olive-/coconut oil (white), COSMOS Natural certified
CremerSAP BV 423 SC | 70/30 olive-/coconut oil (white) with Sodium Citrate, Natrue conform
CremerSAP BV 425 SC | 100% coconut oil with Sodium Citrate, Natrue konform
CremerSAP BV 426 | 70/30 high oleic sunflower (HOSO)/coconut oil (white)
CremerSAP BV 711 Bio+ | 80/20 palm-/palm kernel oil
CremerSAP BV 425 Bio | 100% coconut oil
CremerSAP BV 422 | 100% olive oil (green)
CremerSAP BV 422 Natural | 100% olive oil (green), COSMOS Natural certified
CremerSAP BV 811 | containing 10% Shea Butter
CremerSAP BV 732 | palm-/palm kernel base with high content of stearic and potassium soap
Non-marking Soap Noodles (NOMAR)
CremerSAP BV 604 | 80/20 palm / palm kerneloil with high glycerine content (opalescent)
Liquid Soap (Potassium Soap)
CremerSAP LS 80/20 OC | 80/20 olive-/coconut oil
Further blends on demand
Casted Soap (Melt & Pour)
CremerSAP MP 601 | opaque
CremerSAP MP 701 | transparent
CREMER OLEO Standards for Soap and Syndet Bases
Application:
Personal Care
Washing and cleaning industry

Packaging:
Soap Noodles – 25 kg bags or 1.000 kg Big Bags
Melt & Pour – 10 kg blocks in buckets
Liquid Soap – 1.000 kg IBC Containers
Syndet Noodles – 25 kg bags

Varieties:
Allergen free, EDTA free, Non GMO, Non Palm, REACH registered, Natrue conform

Certifications:
Soaps and Syndets: Ecocert COSMOS Natural
Soap Base: RSPO SCC
CREMER OLEO has been a member of the RSPO for many years. Our supply chain is RSPO SCC certified. License number: RSPO-1106112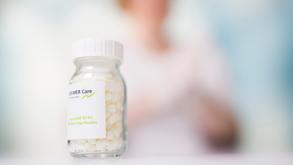 You would like to test one of our basic soaps? Just get in touch, we will be happy to send you a sample.
Your Contact Person for Soap