CREMER OleoServ: Traditional location, production state-of-the-art
CREMER OleoServ is one of the youngest companies in the CREMER Holding group: The plant in Uetersen has been operating under this name since March 2020. The site on the Pinnau, a tributary of the Elbe near Hamburg, already has a long Oleo tradition: chemical products of all kinds have been manufactured here since 1870.
Following the takeover by CREMER OLEO, the plant was converted into a state-of-the-art facility in record time and in parallel with ongoing business. It offers various possibilities for contract manufacturing in oleochemistry, state-of-the-art process control, highest quality standards and comprehensive certification. Our tank farm consists of 30 tanks of various sizes, many with their own agitators.
If you are looking for a reliable partner for your contract manufacturing, if you would like to outsource individual production steps or your entire production: Please contact us!
Our offers in contract manufacturing:
Filling
Do you have liquid goods that need to be transferred from the tank truck into IBC containers or drums? Or you have solid goods and need 25 kg bags instead of big bags for further processing? Just contact us! We have numerous options for transferring and filling your products at short notice.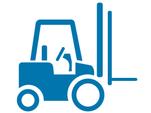 Blending and liquid mixtures

We can also mix, dose and additivate your liquid products, in small quantities or right in the tank. We maintain special tanks with agitators in which we can also heat or cool liquids, for example to produce emulsions.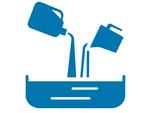 Flaking

Do you process chemicals that can only be transported and discharged heated and in liquid form? For example, fatty alcohol or hardened oils? We can convert substances with a melting point of around 50 degrees Celsius and above into solid products by first lowering the temperature and then shingling or flaking them. Flaked products can be stored flexibly and processed more easily. Not sure if this is possible with your product? Just contact us! If the conditions are right, we will be happy to carry out a test run.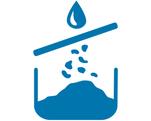 Further contract manufacturing

We will gladly take over individual processing steps or even the complete manufacture of your products. For the animal feed sector, for example, we manufacture calcium soap, and for technical applications we produce sodium soap to order. In combination with our wide range of filling and storage services, this gives you the greatest possible flexibility for your supply chain.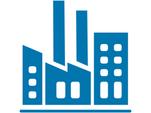 Production of Feed Fats and Calcium Soaps:
CREMER OleoServ is the largest producer of calcium soaps for the animal feed industry in Germany. Calcium soaps belong to the so-called bypass fats. They are a highly digestible source of energy and are added to the feed of dairy cows.
In addition to calcium soaps, CREMER OleoServ produces other liquid fats for the animal feed industry, in standardized mixtures adapted to the season or according to individual mixtures.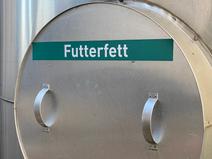 Certifications of CREMER OleoServ:
To ensure that your entire production and logistics process is traceable and secure, we have had our services certified. We currently hold these certificates: