Contract Manufacturing for the Asian Region
In the eastern Chinese city of Wuxi, we operate a modern contract manufacturing facility for multinational FMCG groups, supplying mainly local and Asian markets. Around 100 employees here produce scented beads and flakes for laundry care products and manage their packaging in bottles, pouches and sachets. We also provide planning, sourcing and supply chain management support to our customers.

Modern production processes, working conditions based on European standards
CREMER (Wuxi) Manufacturing produces 24 hours a day, 7 days a week using modern, lean production processes. As in all CREMER companies, we are constantly working to make our structures and processes more efficient and better in the spirit of operational excellence.
Working and education conditions, such as a European-oriented workweek and social benefits (including social security and accumulation funds for housing), are standard for employees at the Wuxi site. CREMER's aspiration is to provide European standards around the globe in all its production facilities and trading offices.
Focus on sustainability
CREMER (Wuxi) Manufacturing has been working on environmental, social and governance improvements for many years. We have taken numerous measures to reduce water consumption and emissions, and to continuously avoid overproduction and waste in the production process. In fact, the factory ranks first among all CREMER companies worldwide in terms of gender diversity: 37% of all management positions are held by women. We employ sustainability managers and our progress is documented in regular audits.
CREMER (Wuxi) Manufacturing Services
Liquid Unloading/Loading
ISO tanker
Tank truck
Tote and drum
Liquid Bulk Storage Space
Nitrogen blanketing
Heated and insulated
Liquid Blending
Typical mixer: Baffled interior, 3 bladed pitched impellor agitators
Recirculation bottom to top
Temperature heating maximum: 95 C
Temperature cooling: Ambient
Viscosity limits: 2,000+ centistokes
Flaking
Two 35 m Sandvik single belt units
Production of pastilles and flakes

· Pastille height: 1.5 to 3 mm
· Pastille width: 3 to 6 mm

Can be adjusted with shell and refeed bar – typical lead time 16 weeks
Dedicated room for each belt, to prevent cross-contamination
Two chilled water-cooling zones with minimum 10° C and 8° C cooling capabilities respectively for each belt
Room temperature/dew point typical minimum: 5° C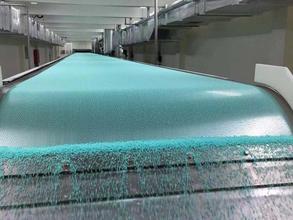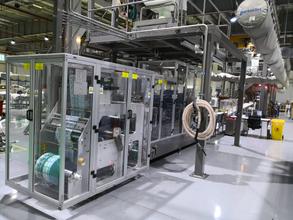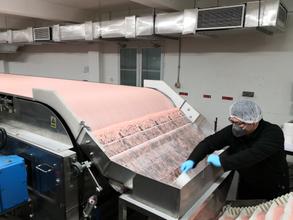 Packing
Bottle sizes: 395 ml, 505 ml, 677 ml, 1050 ml
Regular pouch sizes: 330 ml - 455 ml
Hybrid pouch sizes: 50 g - 70 g
XL pouch sizes: 330 ml - 1,300 ml
Sachet sizes: 15 g - 22 g
Sleeving
Case packing
Labelling
Customized packaging
Warehouse Space
Lab Services
1QC analytical labs
Compendia testing
Analytical method validation
Colorimeter, viscosity, density, melting point, PH, activity water, COD, TN, TP, Pantone color, odor testing
Logistics & Inventory Management
Dedicated team for moving all forms of materials
Dedicated team for planning, procurement, and supply chain management
8 docks for loading and unloading
CREMER (WUXI)
MANUFACTURING CO., LTD.
39 Chunhui Zhong Road
Xishan Economic and Technological Development Zone
214101 Wuxi, China
Phone: (+86) 510 68 11 13 68
E-Mail: sales(at)cremer.com.cn