100% corn-based Hydrogenated Starch Hydrolysate, non-gmo
Cremeritol from CREMER OLEO is produced on the basis of non-gmo corn. It is a viscous, colorless and slightly sweet liquid and particularly suitable for the production of food, cosmetics, pharmaceuticals and foam-based products.
CREMER OLEO operates worldwide as an independent trading company. We source Cremeritol in compliance with the highest quality standards and all regulatory requirements exclusively through our own subsidiaries and our long-standing sourcing network in the non-European area. Then we bring it to the European market through our proven supply chain.
Hydrogenated Starch Hydrolysate from CREMER OLEO meets the highest quality standards and is REACH-certified. We carry numerous strictly certified qualities, such as food grade/GFSI, GMP, kosher and halal. Please do not hesitate to contact us!
The Cremeritol Portfolio of CREMER OLEO
Hydrogenated Starch Hydrolysate belongs to the sugar alcohols. The pure vegetable quality of Cremeritol is obtained from glucose syrup from non-gmo corn starch.
Cremeritol 70 S-NC
Hydrogenated Starch Hydrolysate, 70% Solution non-crystallizing |
CAS-No. 1259528-21-6, 68 425-17-2
Further qualities on request
Specification of Cremeritol
Loose / Bulk in tank trucks
Cremeritol Applications
Liquid Cremeritol is slightly sweet and miscible with water. This makes it an ideal substitute for glycerine in numerous FMCG products.
In the food sector, Cremeritol is used as a humectant and sweetener, as a carrier (for vitamins, for one) and for preservation. It is used in chewing gum, chocolate fillings, baked goods, liqueurs and numerous diabetic products. As a food additive, it bears the number E 420.
In the cosmetics industry, Cremertiol is used in toothpaste, creams and shower gels, as well as in pharmaceutical products such as cough syrup and capsules or coated tablets.
Hydrogenated Starch Hydrolysate has technical applications in sorbitan esters and in the polyurethane industry, for example in the manufacturing of refrigerator insulation, mattress foam or cleaning sponges.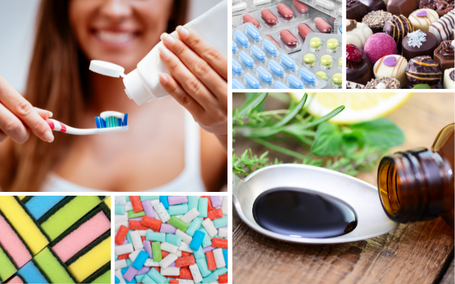 Your contact for Cremeritol