CREMER OLEO is one of the world's largest independent distributors of vegetable and sustainable glycerine and also one of the largest distributors in the UK. At our Hamburg headquarters, we have our own contact person for the UK market, who is regularly traveling on site.
With locations in Europe, the Americas and Asia, we are closely networked globally. Therefore, we are usually able to supply glycerine at short notice from all raw materials, such as rapeseed, soy or palm, in many purity grades and with dedicated certifications. We keep market-standard refined glycerine with a purity of 86.5% or 99.5% in stock in our worldwide storage facilities and tanks. Likewise, we offer technical glycerine produced from tallow or already recycled oils (UCO).
As we have been working with the most reliable partners for many years, we can meet your individual packaging requirements. We will be happy to help you source bulk glycerine in full truck loads or in smaller packaging sizes, such as 25 kg canisters, 250 kg drums or 1250 kg IBCs. With our extensive know-how in product quality and certification, we are happy to support you in setting up your supply chain.
Request your individual UK offer: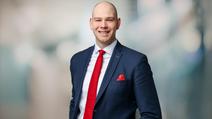 CREMER OLEO Glycerine Portfolio:
Crude Glycerine 80,0%
Glycerine 86,5% / CremerGLYC 86,5%
Glycerine 99,5% / CremerGLYC 99,5%
Glycerine 99,7% / CremerGLYC 99,7%
Glycerine 99,8% / CremerGLYC 99,8%
Glycerine 99,9% / CremerGLYC 99,9%
Glycerine 99,5% / CremerGLYC 99,5% based on 100% Rapeseed
Glycerine 99,5% / CremerGLYC 99,5% RSPO MB
Glycerine 99,5% / CremerPHARM (EXCiPACTTM)
Organic Glycerine / CremerGLYC Refined Glycerine Organic
Organic Glycerine / CremerGLYC Refined Glycerine Organic RSPO IP
Further Qualities on request
Allergen free, Ph. Eur., GMO, Non GMO, USP, E422, JP, BP, DAB, Non Palm, 100% Rapeseed, Foodgrade, Feedgrade, Natrue conform, COSMOS non-organic approved, Vegan, China compliant,
Loose / bulk in tank truck
ISO containers
Kosher
Kosher Passover
Halal
GMP+ / QS
ISO 9001
IFS Broker (GFSI)
Bio-Glycerine additionally COSMOS, NOP, EU-Bio
Looking for Organic Glycerine?
With the new EU implementing regulation from 1.1.2022, glycerine in organic food must be of plant origin and organic production. We stock organic glycerine in different qualities, based on soybean oil, Indian karanja oil and palm/palm kernel oil with RSPO/IP certification. Get to know our offer!