Transparency in the supply chain
The use of palm oil, palm kernel oil and their derivatives in cosmetics has been controversially discussed over the past years. The deforestation of rainforests, the expropriation of farmers, and child labor are rightly denounced.

At CREMER OLEO, one of the biggest suppliers of basic oleochemical products such as glycerine, fatty acids, fatty alcohols and soap noodles, we are very aware of the responsibility in this business segment. And we see it as our responsibility to create transparency in the supply chain for palm oil and palm kernel oil by offering the largest share of our products on the basis of segregated raw material.

The RSPO Mass Balance (MB) system is a first important step, particularly for palm oil and palm kernel oil derivatives. Today CREMER OLEO already offers almost all of the palm oil or palm kernel oil-based products with Mass Balance certification.

Some of our products already meet the requirements of the Identity Preserved (IP) and Segregation (SG) quality standards:
IP:
Cremer GLYC Refined Glycerine Organic
CremerSAP BV711 Organic
SG:
You can downlaod our RSPO certificate in the download center.
Sustainable palm oil production
The Roundtable on Sustainable Palm Oil, RSPO, is a non-profit organization that aims to make sustainable palm oil production the norm. It brings together palm oil producers, smallholders, traders, manufacturers, banks and organizations such as WWF and Oxfam. The RSPO is the world's most widely used standard in palm oil production and offers various certification models for products and supply chains.

CREMER OLEO has been an RSPO member for many years, and its supply chain RSPO SCC certified - as are many of our products. You can follow our progress here: https://www.rspo.org/members/247.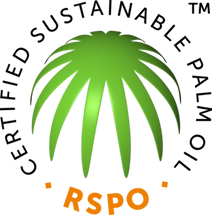 Our license number: RSPO-1106112
Mass Balance (MB)
This certification standard allows the blending of both RSPO-certified and non-certified palm oil at any stage of the supply chain, provided that the total amount of the site is controlled.
Segregated (SG)
According to this model, only raw materials and products can be certified in which the palm oil is 100% RSPO certified. It can come from different certified palm oil plantations and palm oil mills.
Identity Preserved (IP)
Only raw materials and products in which the palm oil is 100% RSPO certified and can be traced back to exactly one palm oil plantation can be certified as Identity Preserved. This is the strictest standard for products in the RSPO.
Supply Chain Certification SCC
Certification of a supply chain to RSPO SCCS certifies uninterrupted monitoring of all stages in the palm oil supply chain: from refining and processing, through upgrading and transportation, to distribution and arrival at the customer.
Contact