CREMER OLEO inside
CREMER OLEO and Papoutsanis expand cooperation

29.06.2023
The partnership between the two companies has grown step by step: For several years now, CREMER OLEO has been marketing raw materials from Papoutsanis, for high-quality solid soaps, liquid soaps or casted soaps. Recently, materials for the so-called syndets, solid shower gels or shampoos, have been added to the portfolio.
Julian Brandt, Business Director at CREMER OLEO: "The cosmetics industry is one of our most important target markets, and soap noodles play a major role in this. The last few years have been challenging: Covid, supply chains, raw material prices... Currently, the energy situation in Europe is affecting us. We focus on long-term partnerships and high-quality products. So now is exactly the right time to intensify our cooperation with Papoutsanis. In parallel, we are expanding our sales team to increase our market coverage."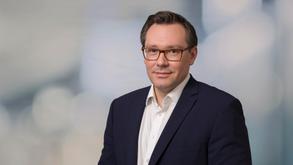 Julian Brandt, Business Director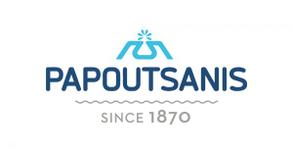 "Papoutsanis and CREMER have joined forces to best serve more customers in a wider geographical area with high quality soap bases. Papoutsanis, with its know-how and experience of over 150 years in soap production, will provide technical support to the customers, while CREMER's sales force will offer its commercial expertise and logistics services. With a wide range of special-type and certified soap bases, we are constantly developing new grades, specifically tailored to our customers' needs and requirements. We strongly believe that focusing on specialities, following market trends and keeping up to date with certifications will continue to be the key success factors in our collaboration."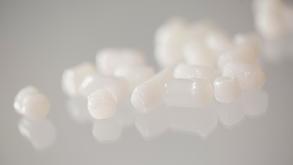 Soap noodles: Bases for better soaps
These small pellets form the basis of the soap we buy in shops. Soap makers add to them fragrances, colors and special active ingredients, for example, for a nice lather or re-fatting of the skin. Learn more about soap noodles from CREMER OLEO
Christina John is Senior Product Manager for soaps and syndets at CREMER OLEO. She sees a trend towards more premium products: "We are receiving more and more requests for special qualities, away from the familiar palm-based raw materials. Papoutsanis produces soap noodles based on olive or sunflower oil from Europe. The close cooperation allows us to implement and test individual formulation requests and quickly resolve commercial and technical issues. Thanks to production in Greece, the goods then reach our customers quickly.
Senior Product Manager and Soap Fan Christina John
The exclusive distribution partnership ("Sole Distribution") between CREMER OLEO and Papoutsanis applies to the countries Germany, Austria, the Netherlands, Sweden, Portugal and Great Britain.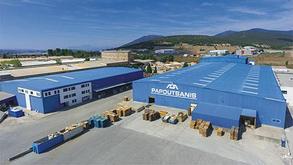 Papoutsanis SA is one of the largest manufacturers of soap and liquid cosmetics in Europe and has a 150-year tradition. The company produces with the most modern technology for the Greek and international market.
Your Contact Person for Soap